"I want to ask you two simple questions. Did you ever think about writing your first book? Do you believe that you can make your dream become true by writing your first book?"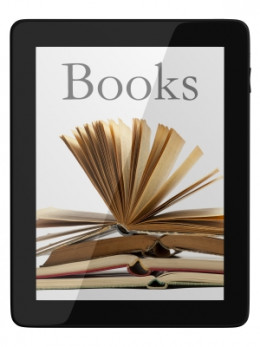 Do you know that everybody has a story to tell? Yes it is so true that we all have a story to share with others about our lives. We can share our story by writing that book. That book represents a story of our lives. Several years ago somebody told me that I should really think about writing a book. I told them that I don't know anything about writing a book. At that time I didn't have confidence in myself. I was willing to stay in my comfort zone.In the end of 2010 until the middle of 2011 I was dealing with depression. I really thought my life was over but God wasn't finished with me yet. After I overcame my depression that I decided that I am going start to write my first book. I didn't know anything about the process of writing a book. I didn't let that stop me at all because I was determined to publish my first book. So I did a lots of research online to learn about the process to write a book and talk with different authors who already successfully published their books. I also joined several author groups that help me with some great information on the process of writing my book. They also given me some great information about how to write and publish my book. Every day I have written something down on paper even when I didn't feel like writing. It wasn't an easy task but I was able to complete that task. And because of my determination today I am an author of three published books. Now you are asking me the question "How am I going to make my dream of writing my first book become reality? I will explain in details about how you can make that purpose of writing that first book comes true. This is from my own experiences of me becoming an author.
The first thing that you need to know is that you must have a vision to write that book. You need to decide on what kind of book that you want to write about. You need to communicate with God in prayer to see what vision God has for you in your journey of writing that book. God will help you in the direction that you need to take when you make that concrete plan toward what you desire in your writing. In the book of Proverbs the 16th Chapter and the 3rd verse said "Commit thy works unto the Lord, and thy thoughts shall be established." You must set goals in writing that book of your desire. By setting your goals is the first step in your successful achievement of writing that first book. You need to decide how long that you are going to plan in writing that book. Then you want to make that decision in your goal when you want to have that book publish. You should think about what route you want to take on publishing your book. When you are setting your goals you are making that important step to your success by putting your passion into that real action mode. In the book of Philippians the 4th Chapter and the 13th verse said "I Can Do All Things through him who strengthens me."
The second thing that you need to have a determination of writing that book. You must work on your writing daily even when you don't feel like it. You need to find a positive surrounding to work on your writing. A good place will be like a library or a coffee shop like Starbucks. I do all my writing at Starbucks and that help me to follow my groove because I am in the surrounding of positive mindset individuals. You must have that positive mindset and stay focused. You should never let anyone interrupt you when you are writing your story. You should never give up on your passion in writing. In the book of 2 Chronicles the 15th Chapter and the 7th Verse mention "But as for you, be strong and do not give up, for your work will be rewarded." Everybody isn't going to be happy for you in your decision to write your book. There are some that will try their best to discourage you from writing your book. They will tell you negative stuff such like the following. Nobody doesn't want to publish your book. You aren't going to make any money. Nobody not going to purchase your book. I should know because it happened to me when I was writing my first book. You need to block all of those negative comments and keep on writing. In the book of Haggai the 2nd Chapter and the 4th verse said "For I am with you, declares the Lord Almighty." You must have belief in yourself that you can achieve anything because I can do all things through Jesus Christ.
There are people always telling me they are going to write that book. Have you ever heard people telling you they are going to write a book? Five years later you hear the same story from them. Ten Years later again you hear the same story. You need to write that book already. Stop talking about writing that book and just do it. Until you publish that first book then you don't have anything to show for. Once you have published your first book then you are an Author. New doors will start to open up for you with the guidance of the Holy Spirit. Every since I had published my first book that I had new opportunities by writing articles for magazines and online news. I now have a chance to gain new skills by my writing. If I had listened to those individuals who tried to discourage me then I wouldn't be an author today. You can be an author today if you have the determination to make it happen. You can make a decision to become a self publish author or you can take the traditional publishing route. That decision is up to you and nobody else can't make it for you. While you are working on your book you should seek information about the difference between self publishing and traditional publishing. Make sure that you are networking with Authors, Publishers, Editors and even your readers so they can help you in the right direction. Also you will be able to establishing solid relationships. My advice to you is to write that book already. Let God guide your pen in writing that book you need to put on paper. In the book of Ecclesiastes the 9th Chapter and the 10th verse said "Whatever your hand finds to do, do it with all your might."